Choose your stay
Enter dates to see availability and rates for your stay.
All areas
Choose date here
Choose date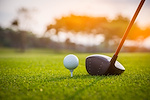 Campsites near a golf course
Will you be bringing your golf clubs on holiday? Book accommodation in stunning Swedish countryside with a golf course nearby. All these campsites are less than 5 kilometres from a golf course.