Choose your stay
Enter dates to see availability and rates for your stay.
All areas
Choose date here
Choose date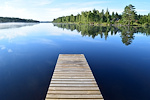 Here you can book your summer holiday in Sweden
Here we have gathered the campsites that you already can book for the summer, and more campsites are on the way. Here at Camping.se you'll find Sweden's biggest selection of campsites and cottages.